If you are looking to buy your first home, there are a number of important factors you need to consider before making a purchase. Besides the location, you will also need to decide on the kind of home you want. From simple condominium units to intricate townhouses, there is a broad range of real estate types to choose from. And given that the Las Vegas housing market has hundreds of properties up for sale, deciding on the type of housing first will help you to narrow down your list of potential properties.
To determine the most suitable type of home for you, you will need to think about things like your home purchasing budget, lifestyle, and preferred location. And even more importantly, you will need to consider whether you are planning on getting married or having a family soon. If this is the case, then you need to find a home that has more space, rooms, and maybe even a backyard. These are some of the important considerations to keep in mind when your agent presents your available options.
Here are the 4 Most Common Real Estate Types in Las Vegas
Condominium Units
When it comes to megacities such as Las Vegas, you will find that condo unit are the most common types of real estate. Also, they are perhaps the most preferred option among single people. Condo units come in different sizes, but they generally have smaller floor spaces and few storage options. Single occupants will often go for studio types and one-bedroom units while people with small families opt for two-bedroom units. In most cases, condo buildings will have shared spaces such as pools, parking, laundry areas, and function rooms.
While condo unit owners have ownership of the space within their unit, they don't bear ownership of the condo building nor the land. However, condos do require association fees that go towards the maintenance of the building and paying the security and grounds maintenance personnel.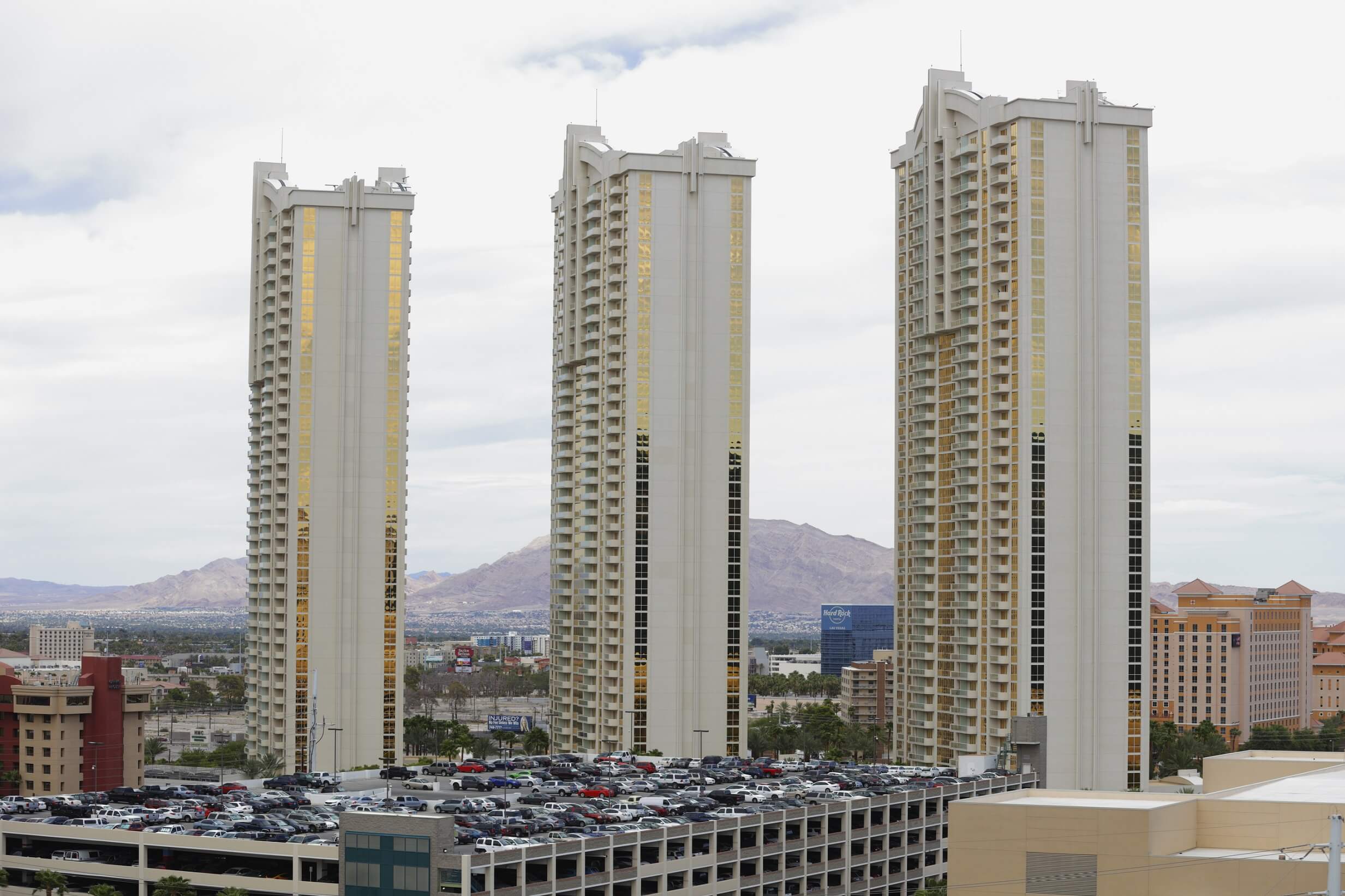 Single Family Homes
These types of real estate are bigger than condo units. As opposed to condos, single-family homes are standalone structures that have a garage or yard, and in some cases, an attic or a basement. They offer ample space for one family.
While the designs and layouts of the homes vary, they typically come with multiple bedrooms, closets, and plenty of storage space.
Duplexes
Duplexes are quite similar to single-family homes only that they are separated into two sides with each side having its own front door (and even garage and/or yard) that can be used by another family. In some cases, a family can own the entire duplex, occupy one side and lease out the other side. So, if you are looking to make some extra money from the property you reside in, a duplex is a smart option.
Townhouses
Townhouses are tall, narrow structures and commonly have two stories. They are an appealing real estate option and can be ideal for any family. Even though townhouses often share a wall with a neighbor, some are standalone structures.
It is important to note that, same as with condos, townhouse owners don't own the land where the land stands. In most cases, a business entity or development company owns the land and is responsible for maintaining the outside of the townhouse while the townhouse owner maintains the inside space.
For more information or assistance on choosing the most suitable real estate for you, give Anita Bovee a call today. Las Vegas Homes By Anita is a reputable and trusted Real Estate Agent in Las Vegas. Count on our experience in the industry to assist you in finding the best property for you and your family.
For more information on how https://lasvegashomesbyanita.com/ can help you with Real Estate Type In Las Vegas, please contact us at (702) 493-7307, or visit us here:
Las Vegas Homes By Anita
8350 S Durango Dr, Las Vegas, NV 89113